When:
2022-03-25T00:00:00+08:00
2022-03-26T00:00:00+08:00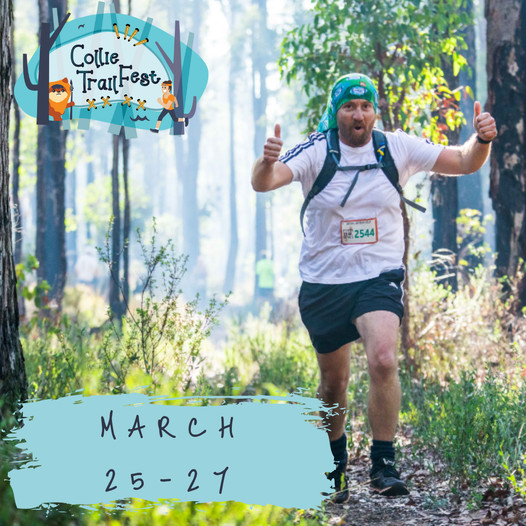 The 2022 Collie Trail Fest will be 3 awesome days of trail running, everything from a Night Race to an Ultra!
The event will include a night race exploring the trails with your headlamp. Reflective flagging tape and fairy lights will guide runners around. The event village will be buzzing all afternoon before the twilight send off.
The courses will take runners onto brand new scenic trails that will be breathtaking and challenging, with a heroes welcome and a festive atmosphere at the finish.
Trail running is open to everyone, with the 5km course up to an Ultra Marathon. Walk or run, it will be an amazing experience.
See the Perth Trail Series website and Facebook pages for more details.