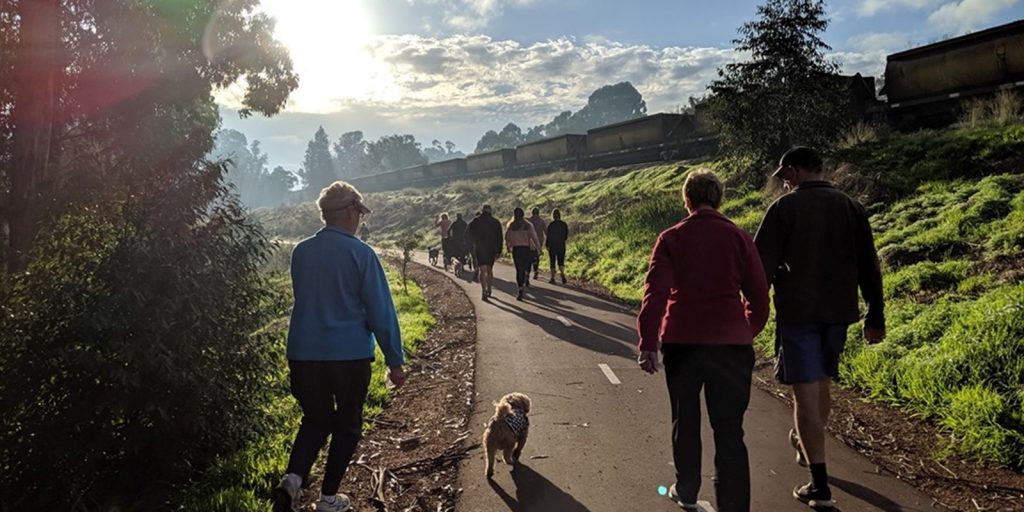 The sun rose magnificently above the trees as more than 130 people turned out to help Collie River Trail parkrun celebrate it's inaugural event on 3rd August 2019.
Now eleven weeks in, the Collie community has embraced the concept of parkrun, with an average of sixty people joining in to run, jog, walk or volunteer each week.
Collie River Trail parkrun also regularly attracts 'parkrun tourists' from the running community who stay one or two nights in town. While in Collie, they take the opportunity to experience some of the many hiking tracks and trails in the area as well.
Originating in the UK at Bushy Park, London fifteen years ago,
parkrun organise free, weekly, 5km timed runs/walks around the world. They are open to everyone, free, and are safe and easy to take part in thanks to sponsorship from Medibank, Blackmores and Athletes Foot in Australia.
More information about parkrun can be found at facebook.com/collierivertrailparkrun or www.parkrun.com.