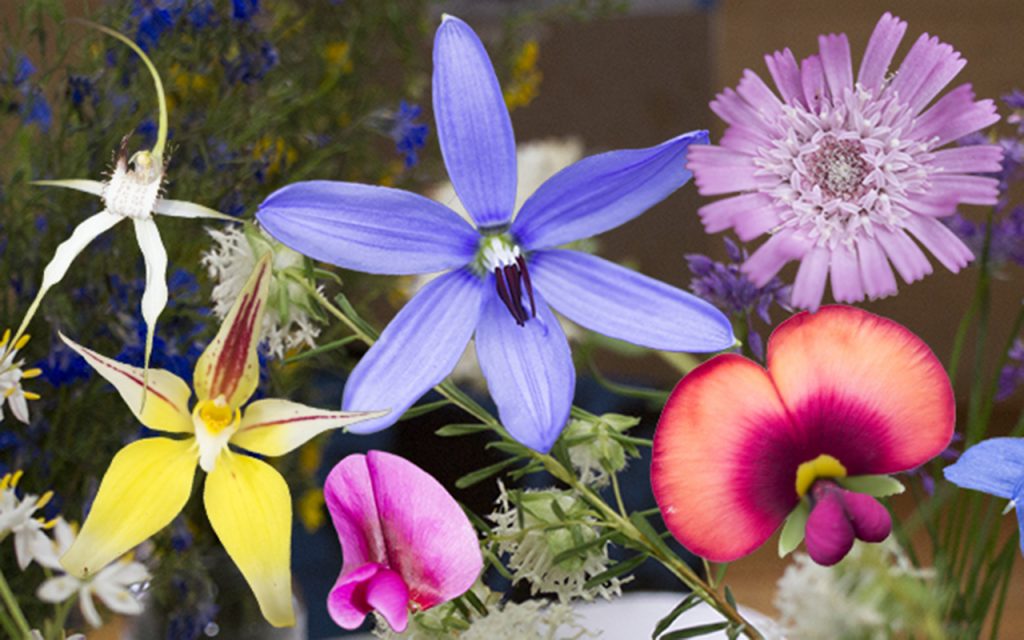 Springtime in Collie ushers in an abundance of wildflowers, with the forests bursting to life with an amazing rainbow of colour. While Spring in general is a great time to visit the region for flowers, they are normally at their best from late September through to early November. Unlike the midwest regions of Western Australia, where fields of everlastings can be found, wildflowers in the Jarrah forest are best enjoyed by leaving your car and taking a walk through the bush. Wear comfortable walking shoes and don't forget your camera.
Some of the wildflowers commonly found in the Collie region include yellow buttercups, clematis, blue leschenaultia, donkey orchids, spider orchids, blue lady orchids, cowslip orchids, hovea, pepper and salt, kangaroo paws, myrtles, sundews, cottonheads, purple flags, wattles, flame and brown coloured peas, basket flowers, grevilleas, hakeas, honey bush, white candles, milk maids, thomasias, triggerplants and pimeleas.
Call into the Collie Visitor Centre for information on where the best displays can be found. This can vary from year to year, depending on rainfall, bushfires and temperatures.
Take lots of photographs, but please don't pick the wildflowers. It is an offence in WA to pick wildflowers on Crown Land without a licence from the Department of Parks and Wildlife Management. Please leave them for everyone to marvel over and enjoy.
Wildflowers are often on display in the Collie Visitor Centre at the beginning of October and you can purchase guide books and wildflower souvenirs.