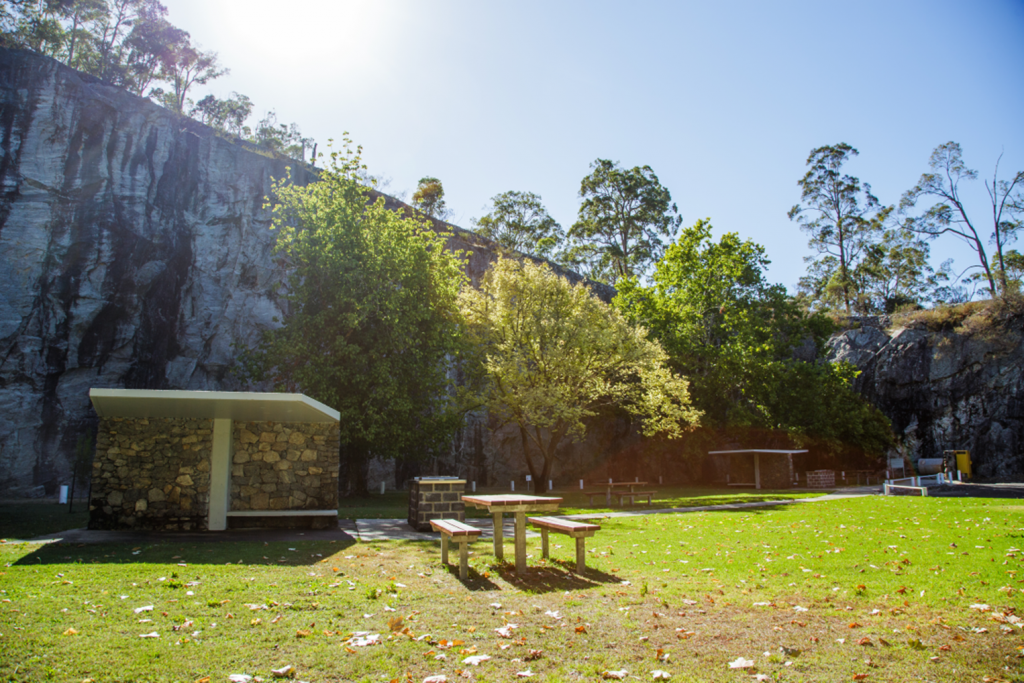 The Quarry was formed back in the 1930's, when material was needed for the construction of the Wellington Dam Wall.
The granite face of The Quarry offers a unique backdrop to one of many picnic areas found in the Wellington National Park. Find this popular picnic spot just below the Kiosk at the Dam. It has everything needed for a family picnic with picnic tables, toilets, BBQ's, parking, shade and a nice grassed area for the kids to run around and play.
The granite face of The Quarry is also used for abseiling and rock climbing for those more adventurous. This can be done by bookings only with the Department of Biodiversity, Conservation and Attractions.
Location
Wellington National Park