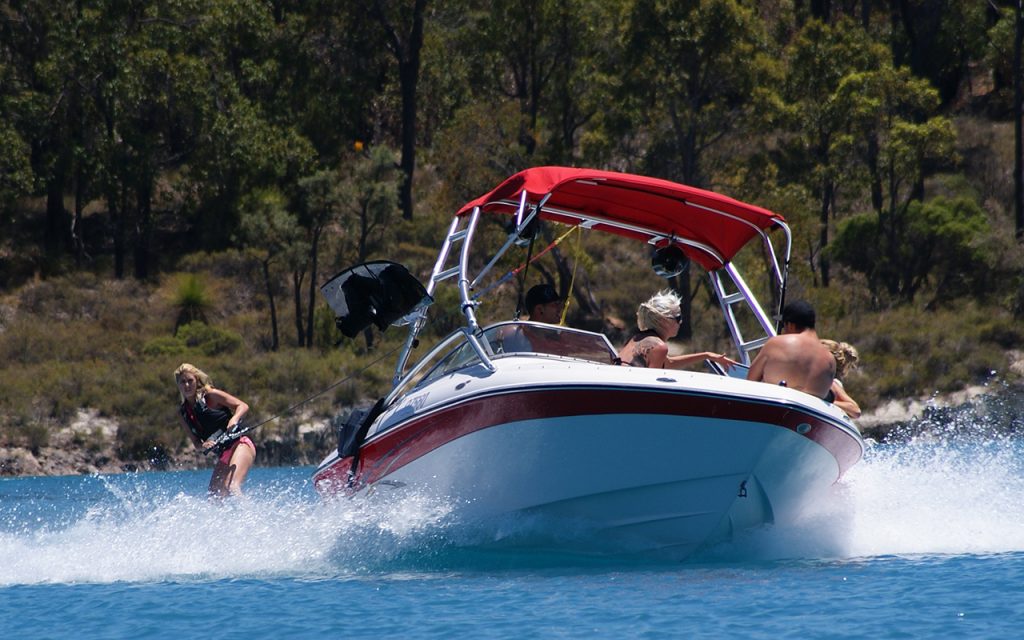 Located 7km east of Collie township on the Collie-Darkan Road, Stockton Lake is another bush camping and swimming area.
Stockton was originally an open cut coal mine, but has long been abandoned and has filled with water.
It's very popular for boating and water skiing. For more information on the water skiing rules visit Inland Lakes Water Ski information website.
It is also perfect for caravans, tents and camper trailers.
Campfires are allowed between the hours of 6pm and 10am in the cooler months and are to be contained in the designated fire pits only. Please clear the area around the pit to prevent a bush-fire. For more information on when campfires cannot be used due to fire ban, please visit DFES website.
Whilst swimming is permitted, signs do warn that people swim at their own risk because, due to past mining activities, the water has a low pH level. Those with sensitive skin should limit their exposure to the water. The water in places is very deep and can be very cold.
While dogs are welcome on a lead, please keep in mind that fox baiting does occur in the Collie region and those baits are highly toxic to domestic animals.
Gas burners-barbeques will also be prohibited during periods of very high to catastrophic conditions.
There are two flushing toilets on the east side of the lake and two newly built long-drop toilet on the west side of the lake.
Location
Piavaninni Road Collile