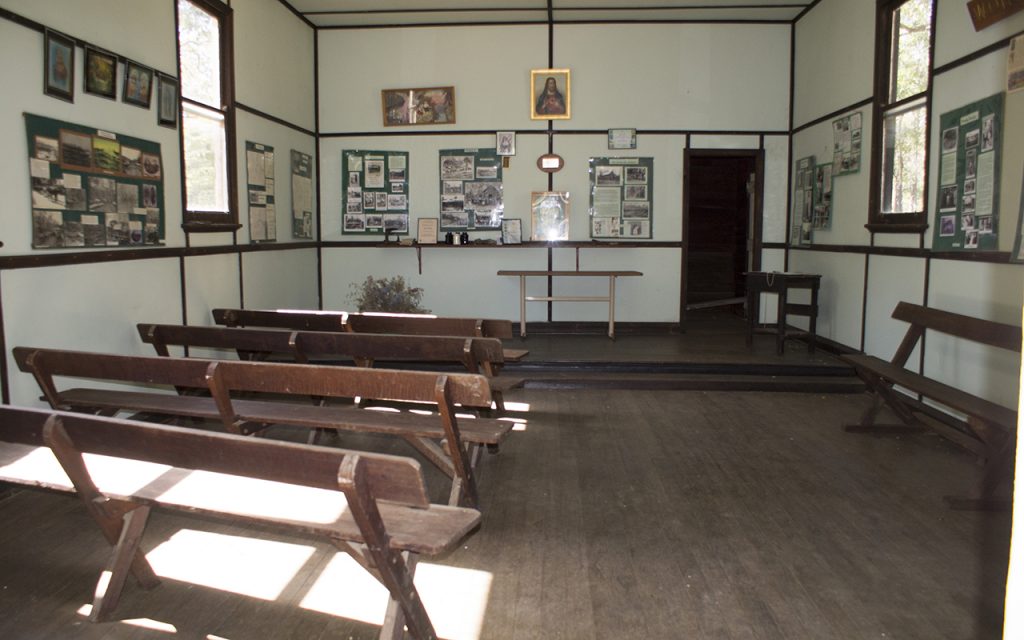 The historic St David's Catholic Church, built in the early 1900's, is situated in the old townsite of Worsley. The old timber Church is one of only two original buildings remaining in the once thriving timber town.
The building houses a collection of photographs of the town and the people who once lived there. The Church is always open for everyone to enjoy. A book on the history of the old Worsley town site, entitled "Fallen Timber" is available for sale at the Collie Visitor Centre.
Surrounding the Church there is a picnic area situated in the jarrah forest, which is abundant with wildflowers in spring.
Toilet facilities are provided. A barbecue can be hired from the Friends of Worsley group.
Opening hours
Always open - please bolt door as you leave
Location
Gastaldo Road, Worsley
Website
http://www.facebook.com/StDavidsCatholicChurch
Phone
08 9734 3241 or 0418937934