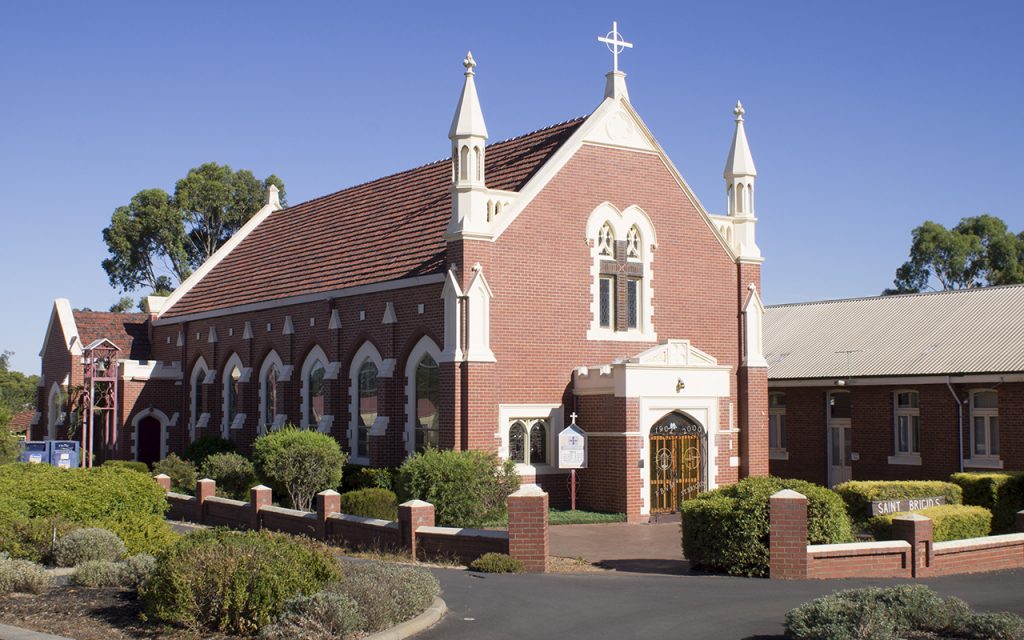 Built on the site of the original old wooden church in 1935 in gothic style , St Brigids is a place of worship for many Collie residents.
The Church features a gallery above the western entrance giving views of many of the 28 stunning leadlight windows. The noiseless main aisle is constructed in such a way as to muffle footsteps, the only one in Western Australia to have such an aisle.
The metal gates adorning the front of the church were crafted by local artisan, Sergio Amadio and commemorate the work of the Presentation Sisters in Collie since 1902.
Opening hours
Sunday mornings
Location
Corner Medic & Prinsep Streets Collie
Phone
08 97342183