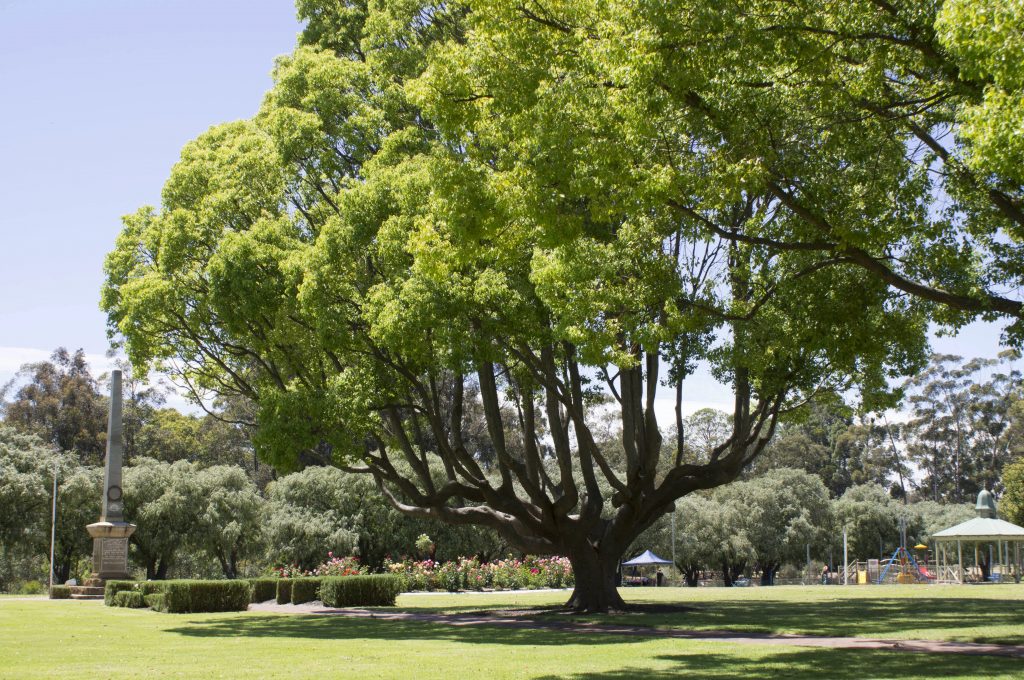 Follow the tree-lined path of WA peppermints along the Collie River to the dedication rose garden and memorial built to honour those fallen in war.
The entrance gates were erected as a memorial to WWI soldiers, while the archway was built to celebrate the State's Centenary in 1929.
A Sacred Stone honours those members of the Aboriginal community killed in wars.
The Park is an idyllic spot for a picnic, with shady Camphor Laurel trees, gas BBQ, playground equipment, gazebo and lawns.
Equal access
The park features a Liberty Swing, designed for use by those in wheelchairs.
Keys are obtainable from the Shire of Collie Administration and the Collie Visitor Centre.
Dogs are also allowed at the park on a leash. You can access the Collie River Walk from Soldier's Memorial Park.
Location
Corner of Johnston & Steere Streets, Collie