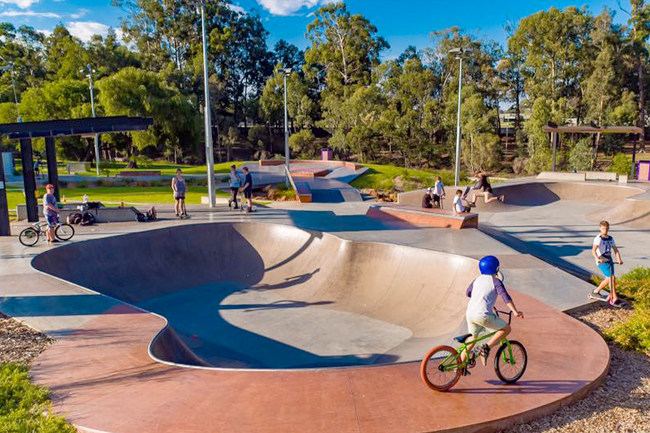 Designed in conjunction with the youth of Collie, the Skate Park is often the venue for championships and events in skateboarding, scooters and bmx.
It features several technical street features, grind rails, take-off ramp, quarter pipe and ramps and a huge concrete bowl.
There is also sheltered seating, water fountains, free wi-fi and lighting at night time. There are toilets in the nearby Soldier's Park.
Location
Lefroy Street
Phone
9734 9000