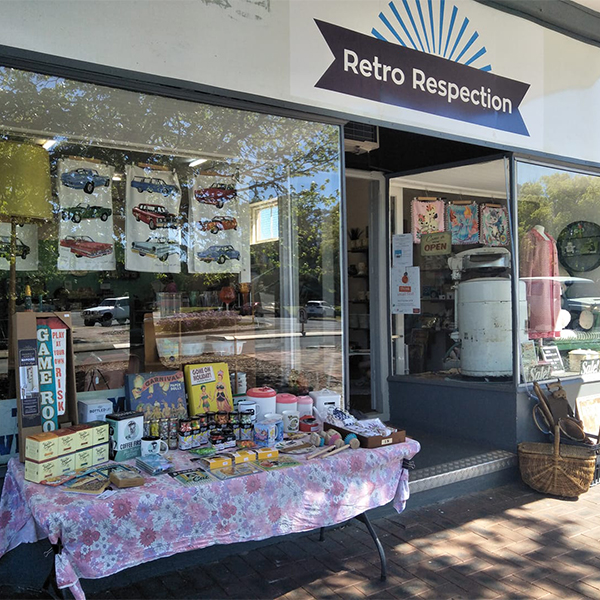 Retro Respection is a vintage store with the most exceptional service you'll find – in any era. Retro Respection reaches customers far and wide from local to international with their online store.
They sell genuine vintage stock that is personally hunted down, dug up and pulled out from dusty corners. Mixed in with the vintage are brand new items sourced from all over the world.  Their stock is a lot like them – you'll find a little bit of quirk, pop culture, a little bit of classic and lots of kitsch and vintage vibes. Their vintage stock includes home decor, jewellery, accessories, toys, books, tools and much more.
Their customers are collectors, vintage aficionado's and those simply looking for 'something different'.
Retro Respection is a partnership formed by two ladies; Storm and Joleen. You couldn't ask for a more friendly and self confessed vintage hunters duo if you tried.
You can shop online or in-store with Retro Respection, making it available to everyone.
They open 7 days a week!
Opening hours
Mon-Fri 9am-5pm
Sat & Sun 10am-3pm
Location
31 Rowe St, COLLIE, WA, 6225
Website
Phone
0400 664 484
Email