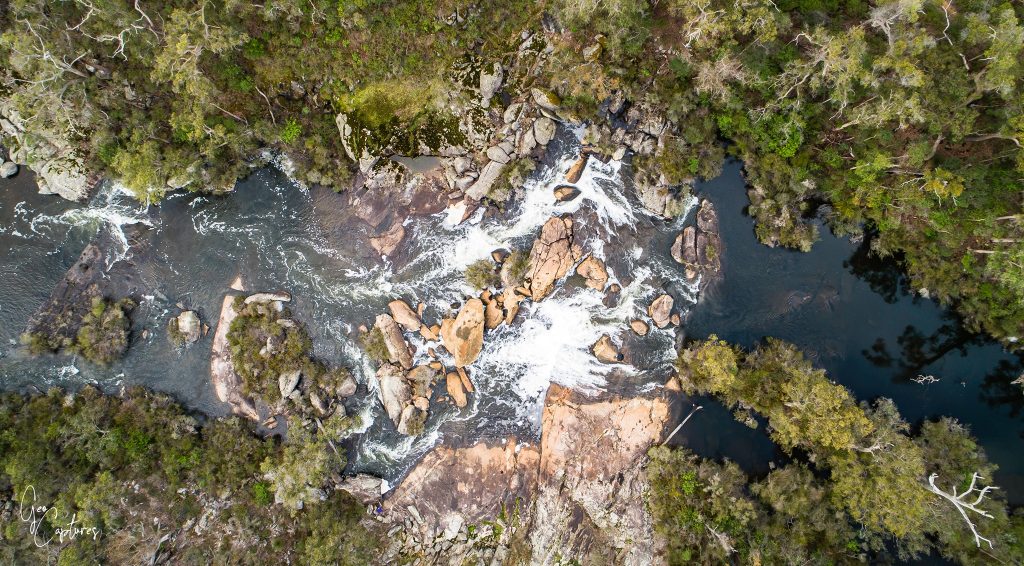 The first of four scenic stops along Lennard Drive, located in the Wellington National Park.
The rapids are best viewed during winter, especially after some nice rainfall, but be prepared for the rushing water to just about deafen you. It's quite a sight seeing the powerful rapids flow over the granite rocks and down river. While during the warmer months the rapids are quite tame and make for a quiet peaceful location to stop and explore.
There are some nice pools of water around the rapids area that allow for some kayaking. It is suggested that swimming and kayaking is suitable for older children and adults, not so much the little ones, due to the rushing water and slippery surfaces.

This stop is the only one along Lennard Drive that has toilet facilities available, the next set of toilets are at the Honeymoon Pool campgrounds, where Lennard Drive ends.
Location
Wellington National Park, Lennard Drive