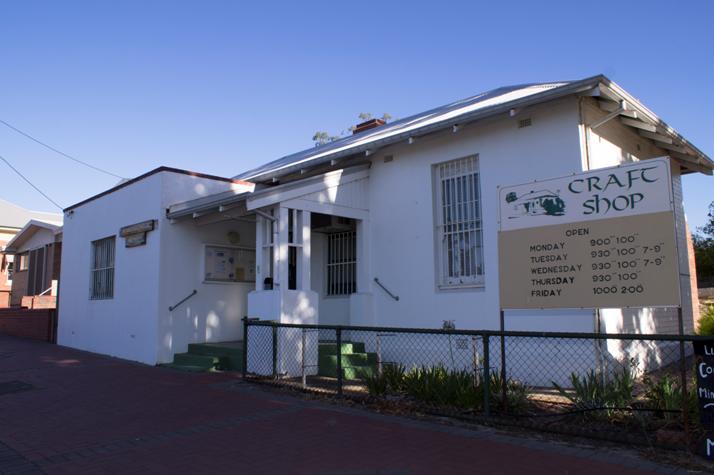 The old Police Station was built around 1926 of white rendered brick. A previous wooden building was thought to have been built on the site in 1899, by W.C Rose.
In 1900 the stables were built, and in 1908 the Constables quarters were built. (The stables and the Constable Quarters have since been demolished).
Currently the Collie Art Group operate from the building. You can still view the cells where the prisoners were kept and the small exercise yard, (which now has a roof over it).
Opening hours
Monday 9.15-1pm
Tuesday 9.30am-1pm
Wednesday 9.30am-1pm
Thursday 9.30am-1pm
Friday 10am-2pm
Location
Throssell Street
Phone
08 97341990