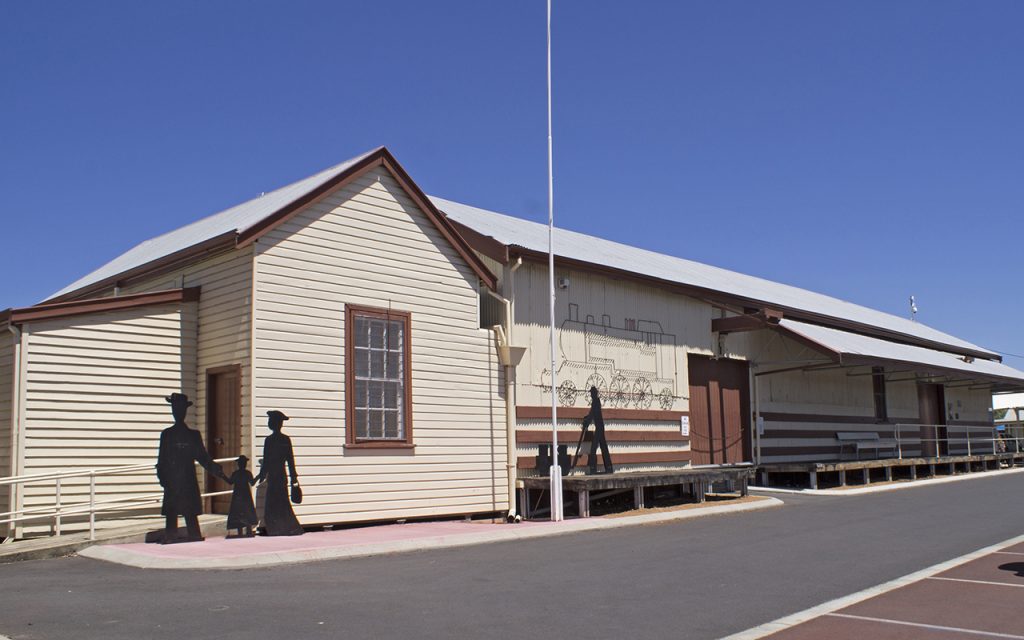 Designed by C Y O'Connor and built in 1898, the shed has recently been restored by the Collie Heritage & Menshed Group and is also used for markets on alternate Sunday mornings.
Check the events calendar for markets dates. The Coach Café is open markets mornings where you can enjoy Devonshire tea, coffee and toasties.
The Bill Weir Rolling Stock Shed, located next to the Goods Shed, houses many wagons and carriages that are being restored by some very enthusiastic volunteers from the Collie Heritage & Menshed Group.
The sheds form part of the "Working Life Trail" and are open Monday, Wednesday and Friday afternoons from 1pm – 5pm during the cooler months of the year and 9am – 1pm during the hotter months.
Location
Forrest Street, Collie
Phone
08 9734 2410