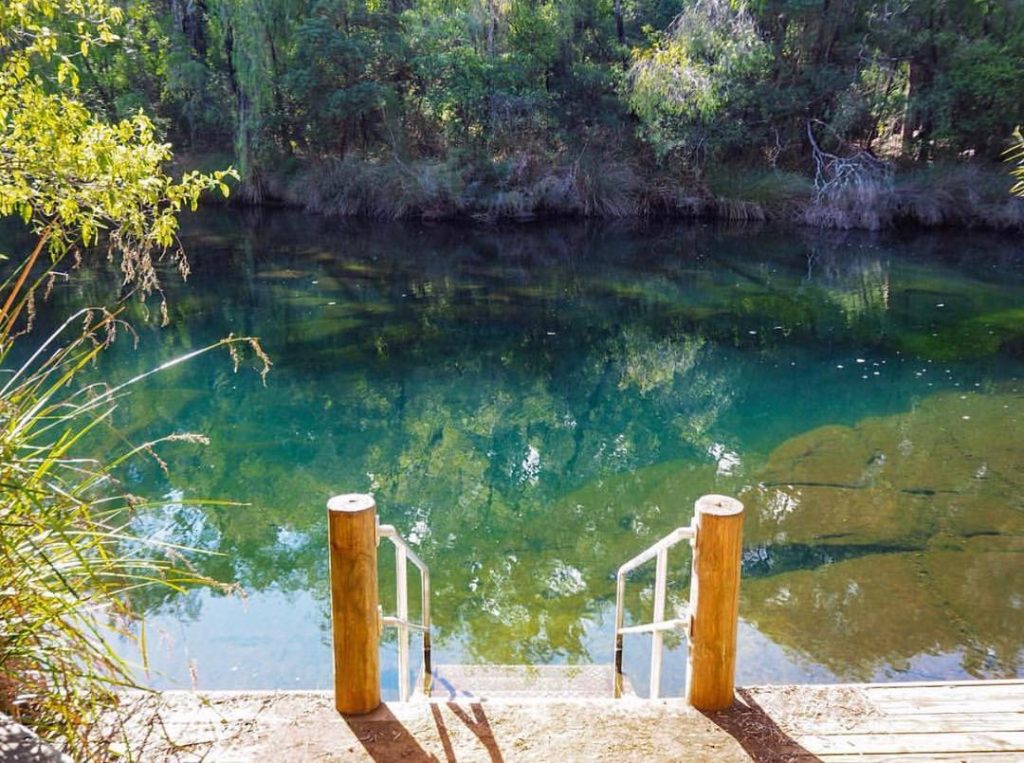 Long Pool can be described as a secluded oasis with water as clear as glass.
This stunning swimming and picnic spot is located along Lennard Drive and is the last stop along this scenic route. You will find a path way that leads through the bush and down towards the river. Long Pool has a picnic table, a small river bank jetty and steps leading into the water. Although the water is very still and calm, it is quite deep and a little on the cold side, making it suited to those with confident swimming skills. It makes for an ideal secluded swimming spot for those hot summer days, so why not bring an inflatable float and let those worries disappear.

But that doesn't mean it's not worth visiting during the winter months. Long Pool is quite the pretty location, offering stunning views for photographers, with the still water showcasing beautiful reflections of the surrounding peppermint trees. While for those wanting to leave the hustle and bustle behind, sitting at the picnic table with a good book, only hearing the breeze through the trees and flutter of small birds, makes for a relaxing afternoon visit.
Location
Lennard Drive, Wellington National Park