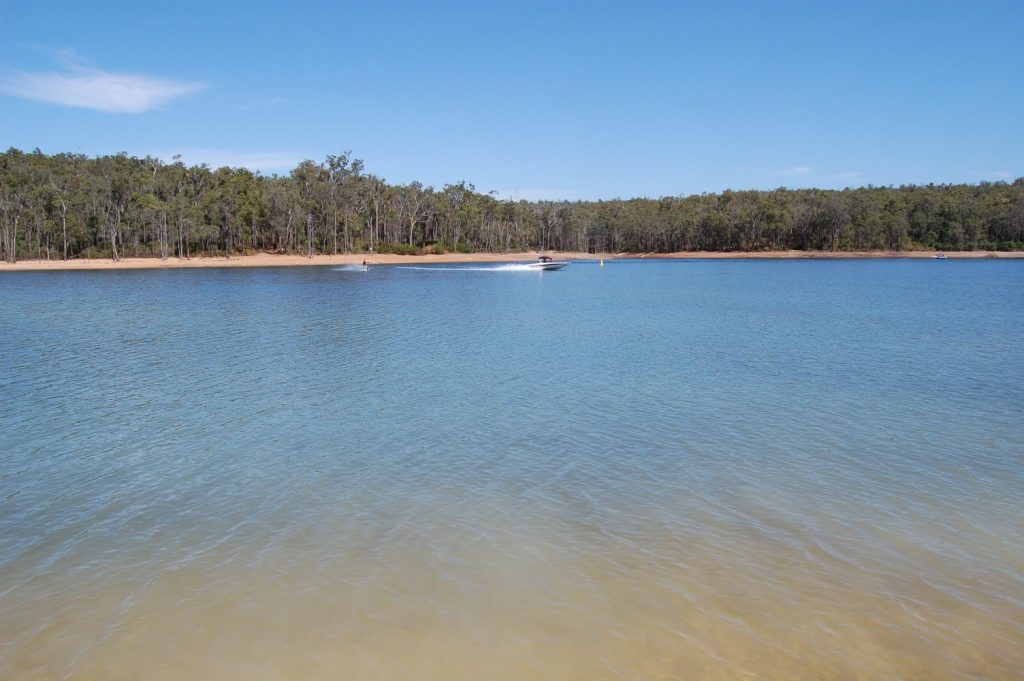 Glen Mervyn Dam is 18km south of Collie and is a popular waterskiing, swimming and fishing spot. Camping is permitted on the western shore of the dam where a toilet is provided.
On the eastern shore toilets and picnic tables are provided in the day-use picnic area and near the dam wall. A toilet is also located at the boat ramp.
Camp and cooking fires are not permitted at Glen Mervyn, so make sure you pack a gas camp stove.
Access to the western shore is via a narrow unsealed track and consequently is not designed for towing caravans.
Dogs on leads are allowed, but keep in mind that fox baiting occurs nearby and the baits are highly toxic to domestic animals.
For more information on the Water Skiing rules visit Inland Lakes Water Ski Information website.