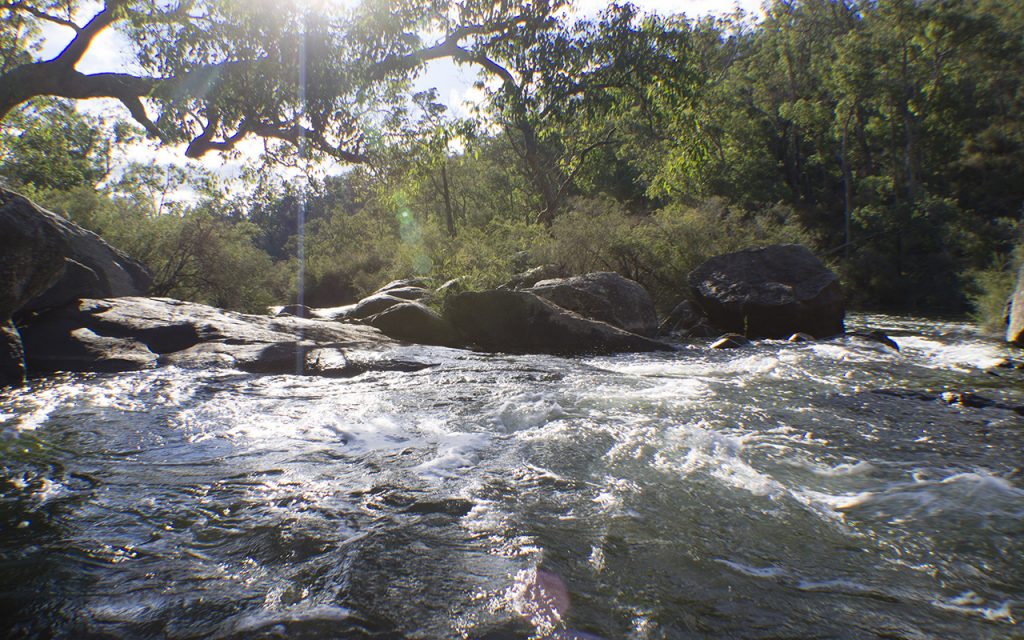 Along the creek from Stones Brook is the Gelcoat campsite. This is designed for lightweight camping and has no designated bays.
Campers park their vehicles at a central location rather than at their campsite. Gelcoat is on the riverbank where swimming and fishing are popular pastimes.
The area has wood barbecues, toilets and picnic tables.
Campfires are allowed between the hours of 6pm and 10am during the cooler months and are to be contained in the designated fire pits only – not on open ground.Please clear the area around the pit to prevent a bush fire. Check current campfire conditions.
The use of generators are permitted between 8am-9pm unless there is a total fire-ban in place. Please check the DFES website for total fire-bans. Please remember to respect others and take into account how the noise could affect other campers.
Reservations for camping spots at Honeymoon Pool Gelcoat can be made through the Explore Parks website.
Location
River Road, Wellington National Park