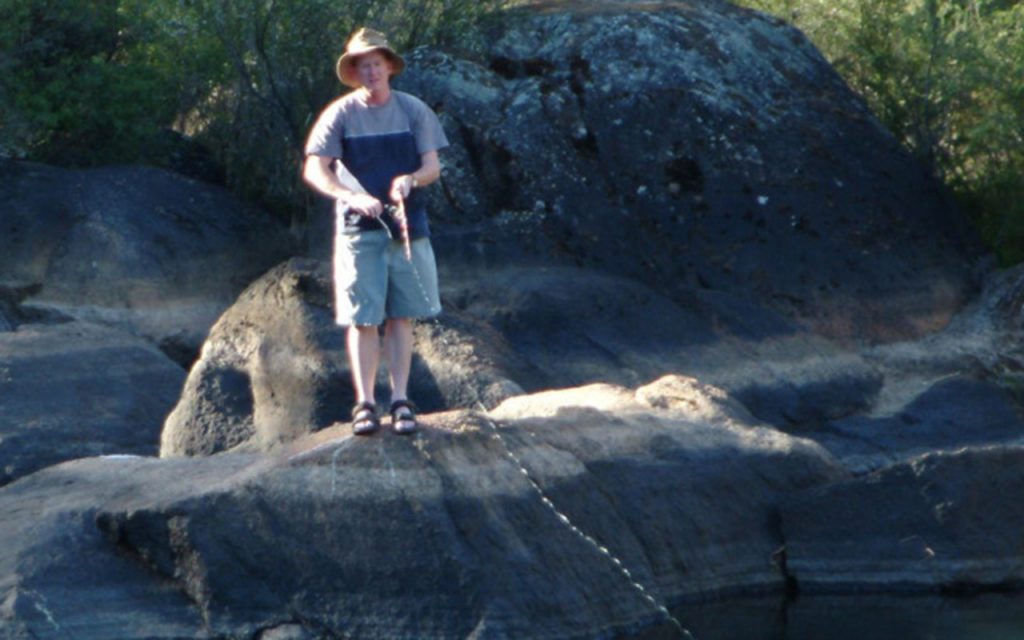 Fishing is a great way to relax and enjoy the great outdoors. Perch, trout and marron can all be found in Collie's dams and streams. Spend a relaxing afternoon on the riverbank, or try your luck catching marron (in season) with a bushman's pole.
Redfin perch make good eating and are easy to catch, with fishers using lures or worms as bait. As they're considered a pest, any fish caught cannot be returned to the water.
There are plenty of spots along the Collie River, the shores of Wellington Dam and Glen Mervyn Dam where you're bound to be lucky.
Fishing is not permitted at Harris Dam as this is a drinking water supply.
Licence information
Licences for fishing and marroning are required and can be purchased at Fisheries Department offices or online at www.fish.wa.gov.au.
Marron season is from 12 noon on the 8th January until 12 noon on the 5th February. Check the Recreational Fishing Guide for bag and size limits and other regulations. Bag and size limits apply to trout, cobbler and marron, but not to redfin perch.
The Southwest Freshwater Open Season operates all year round as of June 2019.
In the Collie region, Wellington Dam and Glen Mervyn Dam are now open for trout fishing all year round. The South West Freshwater Angling Guide outlines the rules and regulations, including bag and size limits, and fishing methods.
For more detailed information on the above, please contact the Fisheries Department on (08) 9721 2688 or fish.wa.gov.au.