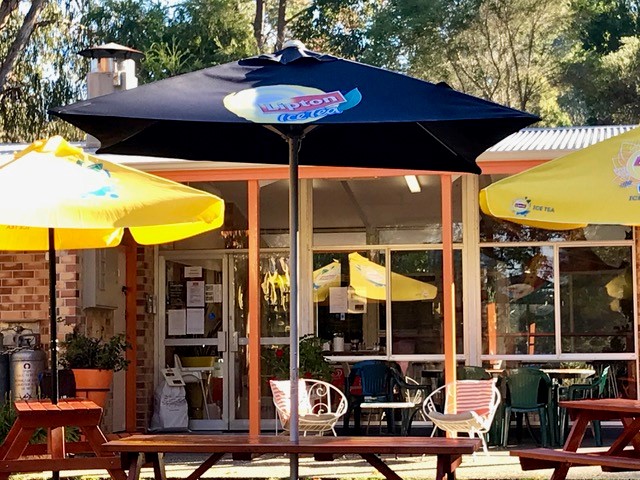 Kiosk at the Dam is a hub for visitors to the Wellington National Park, mountain bike trails, hiking trails and the "World's Biggest Dam Mural". It is located close to the Wellington Dam Lookout and the Quarry picnic area. There is ample car parking close to the kiosk to suit small and large vehicles.
Kiosk at the Dam is a casual, quaint, quirky and friendly Licensed Café offering the following services:
Free maps and information on the park and surrounding areas.
Down to earth food, cakes, "Queen Bee" coffee and all your favourite ice creams. A casual menu to suit most tastes.
Enjoy a local craft beer or wine at the Kiosk or take some away to enjoy at your campsite or home.
Mountain bike hire and spare parts.
A range of basic camping supplies including bread, milk, BBQ packs, ice and firewood (in campfire season)

Visit #kioskatthedam on Facebook for opening hours.
Location
Lot 56 Wellington Dam Road, Worsley, Western Australia
Website
Email