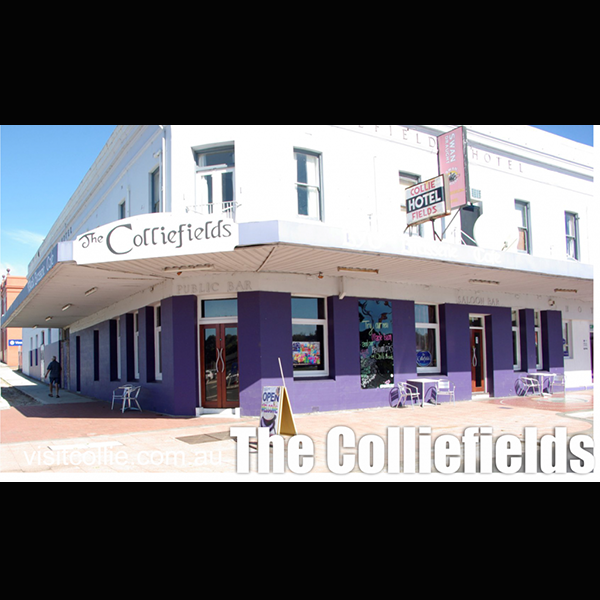 The Colliefields has a coffee shop brasserie downstairs with accommodation upstairs. Rooms with or without ensuites depending on your budget. There is also a backpackers kitchen that is available for all guests, washing machines and dryers and free wifi.
All tariffs include a Continental Breakfast which is served in the Guest Lounge each morning or you may like to buy a larger breakfast in the very comfortable café.
The Colliefields Cafe is a relaxing place to meet friends or colleagues for tea, FABULOUS coffee, a snack or one of our lovely meals. With a lovely little nook which is great for groups or business breakfasts and lunches or if you just want to get out of the office and enjoy a coffee, morning or afternoon tea.
With over 40 leaf teas on offer, so there is something for all tastes. Teas are served in glass teapots on a candle burner for your special tea experience.
Trained baristas can make you your preferred style of coffee, from an Espresso to a Chai Latte, a Cappuccino or a Long Macchiato. The special House Blend is the smoothest coffee in the west – Darkstar Coffee's Calibre Blend.
The Colliefields Coffee Shoppe & Tea House is open all day for coffee and cake with a great all day menu including big brekkies, snacks, lunch and dinner with gluten free options and a Gelato Bar with smoothies.
There is an alfresco area where you are welcome to sit with your four-legged friends. Staff will even provide a bowl of water on request.
Opening hours
Opening Times:
Weekdays from 7.30am
Saturday, Sunday & Public Holidays 8am
Location
91 Throssell Street, Collie WA 6225
Website
Phone
(08) 9734 2052
Email
Request a booking
Use the form below to send a request for a booking at this property.
Please note, this will NOT constitute a booking: the property owner will contact you to confirm/discuss your request.