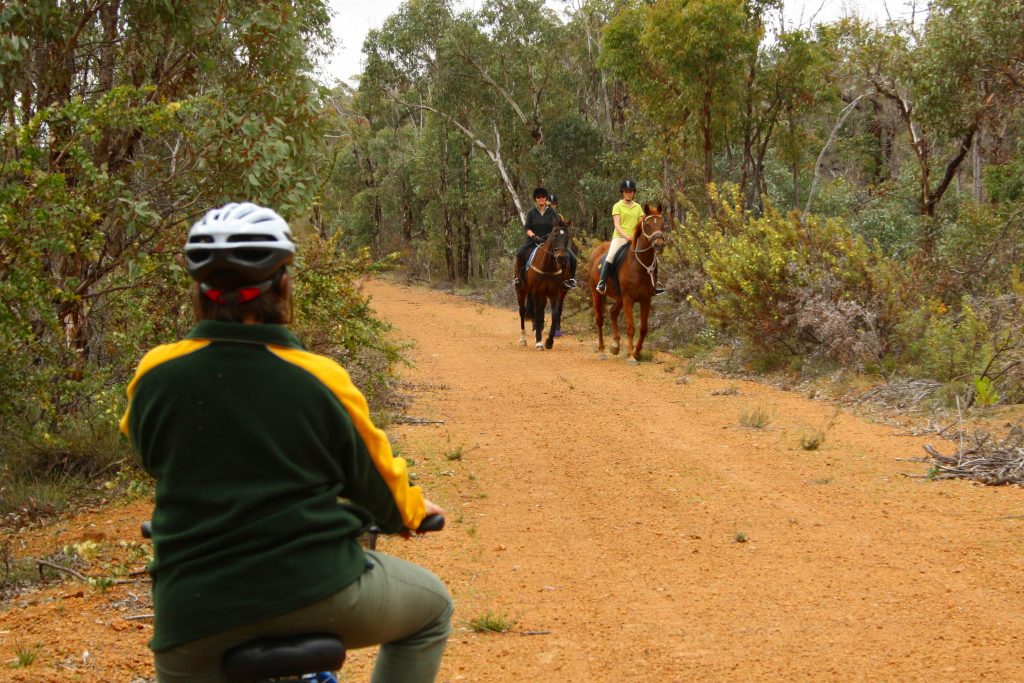 The 46.5km Collie to Darkan Rail Trail is a multi use trail, suitable for walking, cycling and horse riding.
It begins 20km east of Collie and finishes at the old Darkan Railway Station. Bowelling Station, located 39km east of Collie, is the main overnight stopover point but siding sites may be used if required.
It's important to carry sufficient food and water for two to three days trekking and arrange pickup at either trailhead.
The trail passes through bush and picturesque farmlands. In springtime the area is carpeted in wildflowers.
Brochures are available from the Collie Visitor Centre or can be downloaded here.
Please note baiting does occur through the Cowcher to Bowelling area so if walking with your dogs please keep on lead at all times.