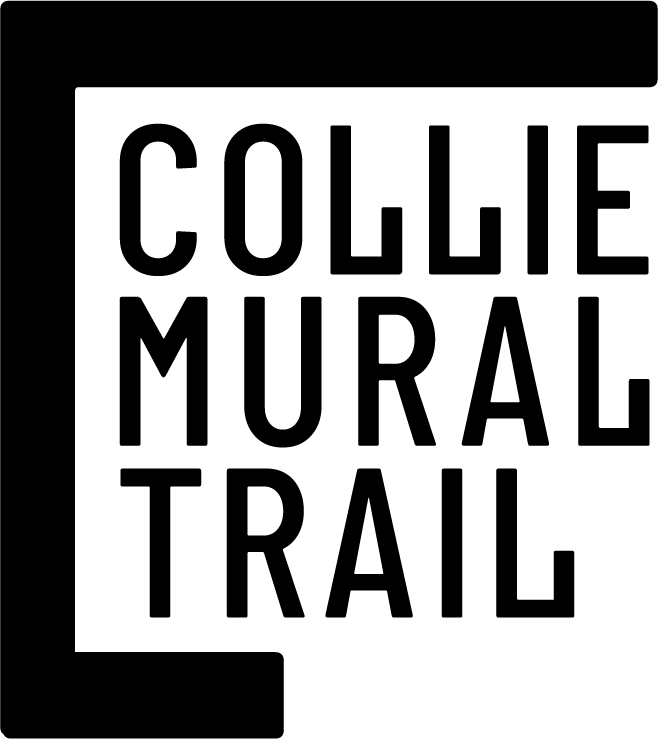 The Collie Mural Trail is an expansive outdoor art gallery, connecting Wellington Dam with Collie's town centre. The trail tells stories about the Collie River Valley's living heritage.

The Mural Trail
Comprising of over 40 murals, mostly painted by local artists, the Collie Mural Trail is a contemporary collection of artwork spread throughout the town.  Artworks range from those painted early in the town's history such as the Anglican Church mural painted in 1922 by Artist Philip Goatcher to recent works by Western Australian artists added in 2020/2021 with the highlight of the collection being the dam wall painting located on the Wellington Dam.

"Biggest Dam Mural"
The highlight of the Collie Mural Trail is the 8,000sqm mega-mural titled "Reflections".  Located in the Wellington National Park, the dam wall concept was inspired by local stories and photographs. Painted by artist Guido van Helten, this is a work of art not to be missed.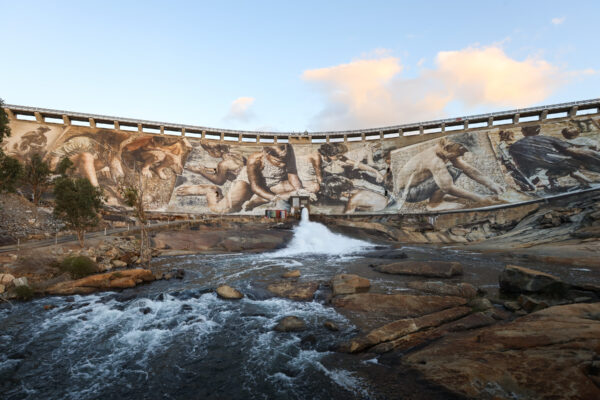 For more information on the Collie Mural Trail, visit: https://www.colliemuraltrail.com/ or pick up a map from the Collie Visitor Centre or Kiosk at the Dam.