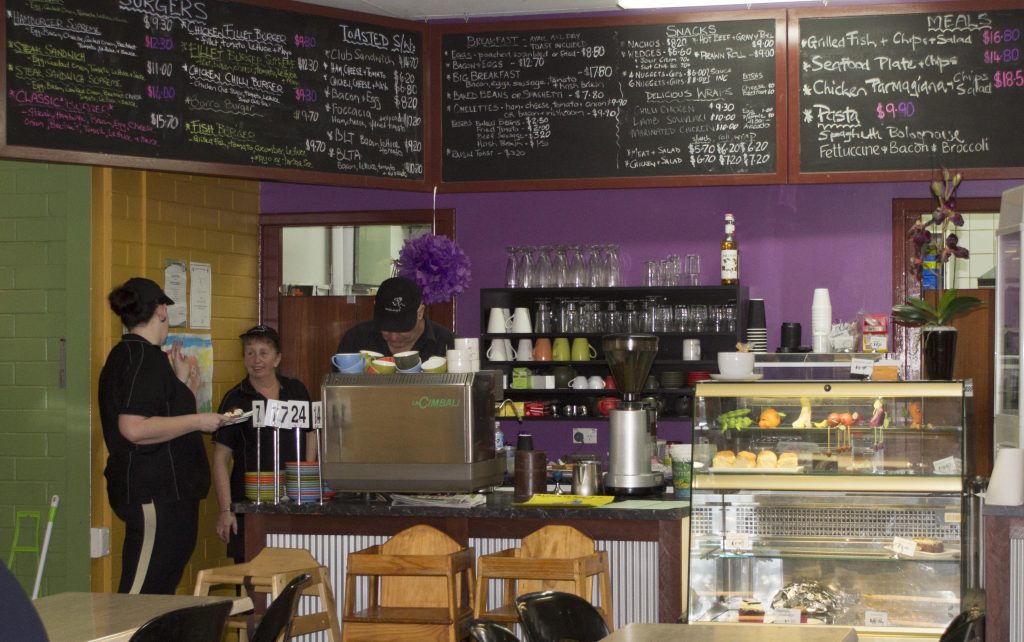 The Boulevard Cafe has a large range of sandwiches, both traditional, toasted and foccacia varieties, and including a delicious BLT or BLTA (Avocado) and steak sandwich.
Or maybe an "all-day breakfast" is more to your taste with raisin toast, eggs, bacon, sausage, baked beans, spaghetti and omelettes on offer.
Burgers are always popular and the Boulevard Cafe don't disappoint. With chicken, fish and beef burgers, there is something for everyone.
For a lighter lunch there are a great range of salads and wraps and snacks such as wedges and nachos.
Heartier meals such as Chicken Parmigiana, Seafood Plate & Chips, Grilled fish & chips and pasta are also on the menu although the grill is turned off at 2pm after which time only the lighter sandwiches and chips etc are available.
If it is just a coffee and cake you are looking for then they have a great range of those too and with a large variety of ice-cream flavours, even the kids are taken care of.
Centrally located in the Central Boulevard Shopping Centre on Forrest Street or access is available from the carpark at the back of the centre on Johnston Street.
Opening hours
Monday - Friday 8am-4.30pm
Saturday 8am-1pm
Sunday Closed
Location
Shop 22, Collie Central Arcade, Forrest Street
Phone
97344055