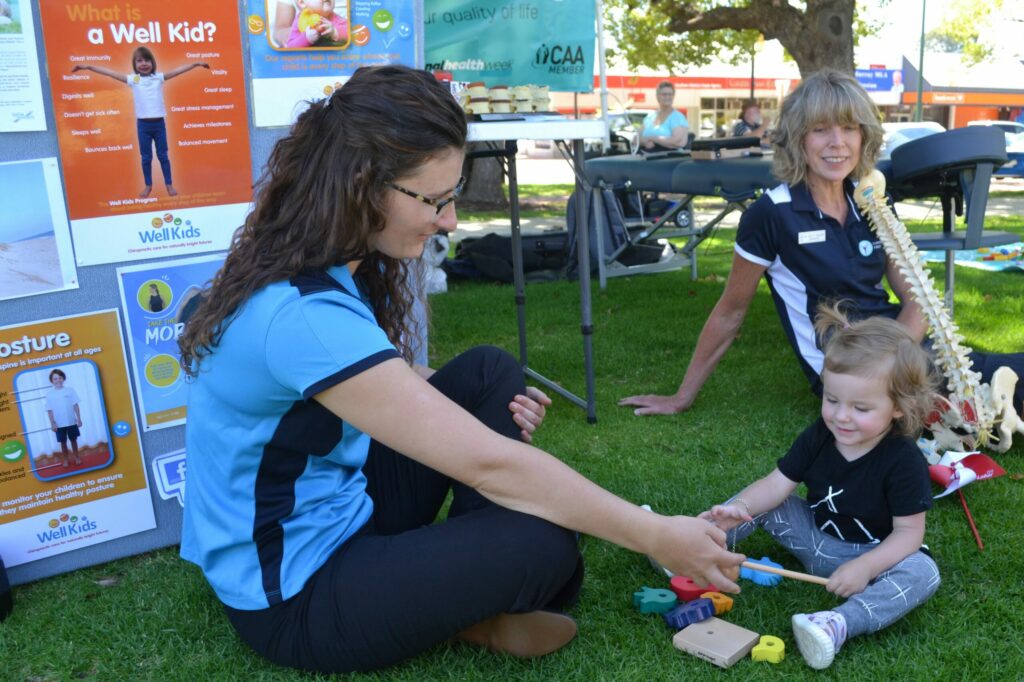 Chiropractic First is a family orientated practice in Collie, Western Australia. We have been an integral part of health care in the Collie community for 30 years. Our reputation attracts clients from near and far including Bunbury, Darkan, Williams, Boyup Brook, Kojonup and Newman in the far north. We practice gentle, safe and effective chiropractic techniques suitable for everyone, including babies, pregnant women and the elderly. We are passionate about helping people to maintain and improve their health. Whilst we understand your initial goal maybe to get out of pain quickly, we are also here to correct underlying causes and help to prevent problems recurring.
We focus on supporting you reach your health goals, improving your well-being, mobility, fitness and lifestyle habits.
Our staff are well trained, friendly and welcoming and we create a relaxed healing environment for you.
Opening hours
Monday: 9:00 AM – 12.30 PM, 2.30 PM - 6:30 PM
Tuesday: 2.30 PM - 6:00 PM
Wednesday: 9:00 AM – 12.30 PM, 2.30 PM - 6:00 PM
Thursday: 8:15 AM – 12.00 PM, 2.00 PM - 6:00 PM
Friday: 9:00 AM – 12.30 PM, 2.00 PM - 4:30 PM
Saturday: CLOSED
Sunday: CLOSED
Location
55 Throssell Street Collie, Western Australia
Website
https://www.chiropracticfirst.com.au/
Phone
08) 9734 4800
Email