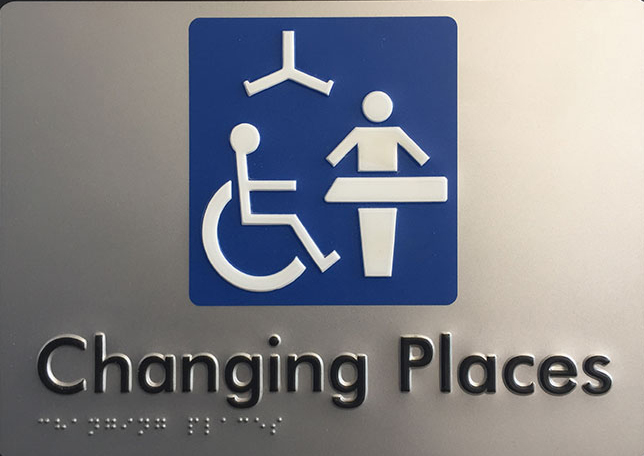 Did you know Collie is a member of the Changing Places?
A Changing Place is a secure and clean bathroom specifically designed for people who need space and assistance to manage their bathroom needs while in the community, and for whom universal access toilets are not suitable.
The Collie Changing Place is located at the Coal Miner's Memorial Pool, Throssell Street, Collie (parking access is from Steere Street).
Access to this Changing Place is via a Master Locksmiths Access Key (MLAK).
To gain access to this Changing Place you will need to go to the Shire of Collie during office hours (9am-4pm) or the Visitor Centre at the Western entrance to town. Monday to Friday 9am-4pm, Saturday and Public Holidays 10am-3pm and Sunday 10am – 2pm.
This Changing Place forms part of a state-wide network. Other Changing Places across WA can be located on the National Public Toilet Map or the Changing Places Australia Toilet Map. You can use either of these maps to plan your journey.
Please follow the links for instructions about how to use the ceiling hoist and change table.
Further information on this Changing Place can be obtained by contacting the Shire of Collie on 9734 9000 during office hours. (9am-4pm)
Location
At the Coal Miner's Memorial Pool, entrance from Steere Street.
Website
https://changingplaces.org.au/
Email