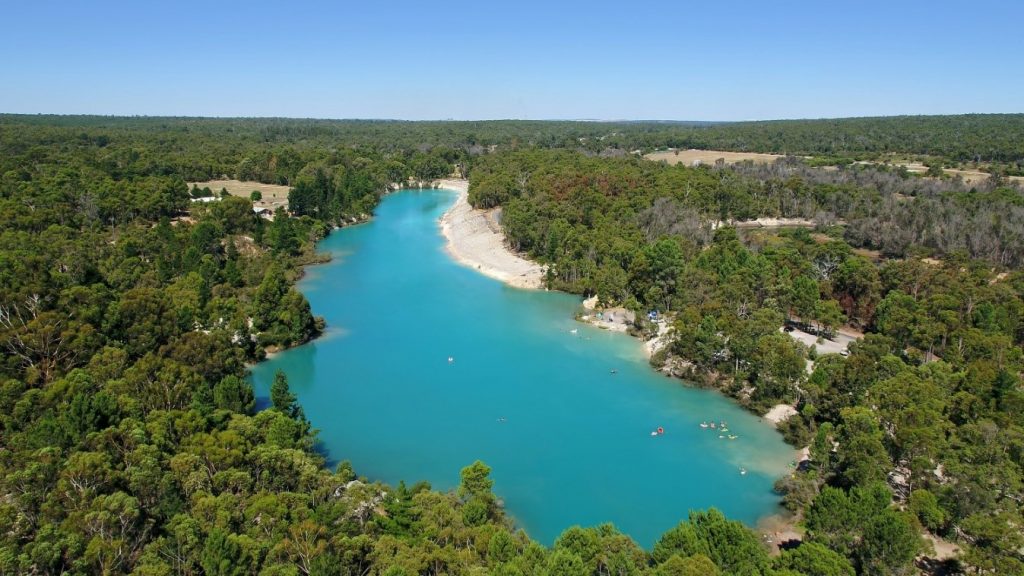 Black Diamond Lake is located 5km west of Collie in Allanson. Making the turn onto Ferguson Road from Coalfields Hwy, you will come across some of the bluest waters ever seen. Black Diamond has become one of the most Instagrammed spots in Collie, as the vibrant blue waters create for stunning backdrops to your photos. The blue waters are best viewed with clear skies and sunny conditions, letting the light reflect off the water.
The lake is a day use area only (strictly no camping/fines may apply) which makes it an ideal spot for picnics, swimming, kayaking and relaxing on your inflatable floats.
Whilst swimming is permitted, signs do warn that people swim at their own risk because, due to past mining activities (Black Diamond is an artificial lake created from a disused open cut mine) the water has a low pH level. Those with sensitive skin should limit their exposure to the water. The water in places is very deep and can be very cold.
Please be mindful that one side of the lake is on private property and it is asked to respect the residents that live there.
While there are no toilets and very few facilities at Black Diamond (which we remind you to leave it as you found it), it certainly makes up for it with the stunning views.