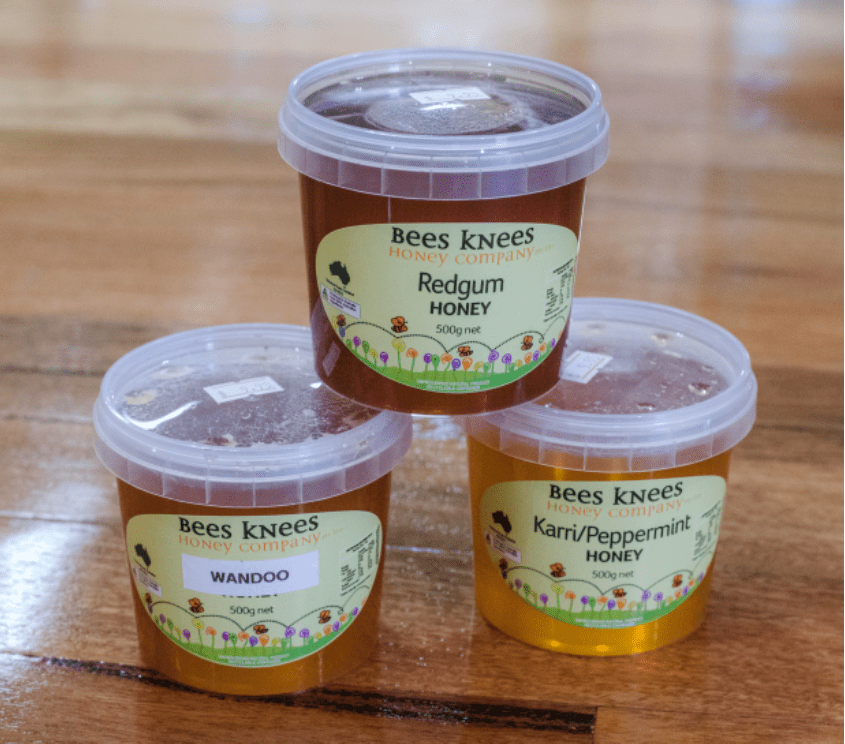 Bees Knees Honey Company is a small beekeeping business established in 2003 owned and operated by the Earnshaw Family—second generation beekeepers.
They operate a small apiary and collect honey from the pristine forests of the South West of Western Australia. This beautiful environment yields honey from a variety of Eucalyptus trees, starting in Spring with Jarrah, Blackbutt, Wandoo, Tuart, Redgum and finishing with Karri in the Autumn.
They continually strive to be a great company and are committed to providing high-quality products. Bees Knees Honey Company Pty Ltd conducts research and continues with a number of development initiatives for the honey industry.
You can find some of their products and honey for sale at the Collie Visitor Centre.
Website
https://www.facebook.com/BeesKneesHoneyCompany/
Phone
0407 381 215
Email