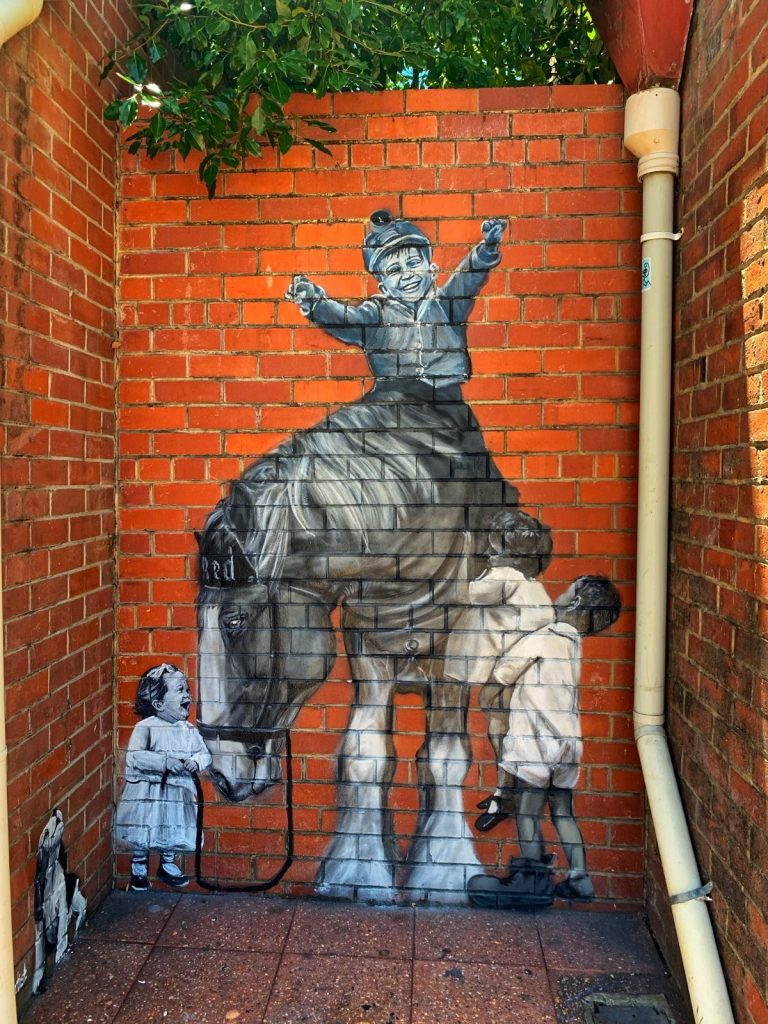 Artist Shakey spent a few days in Collie last week brightening up a forgotten alcove on Forrest Street.
After spending a day with the staff at the Coalfields Museum and Research Centre, Shakey was inspired by local mining history and the stories of pit ponies once used in Collies coal mines.
Referencing photographs sourced from the museum, Shakey has painted an imagined story of children running off with a pit pony to play Miner for the day.
Head down to Forrest Street to take a look, or better yet take a photo with Collie's newest mural and share it with the world!