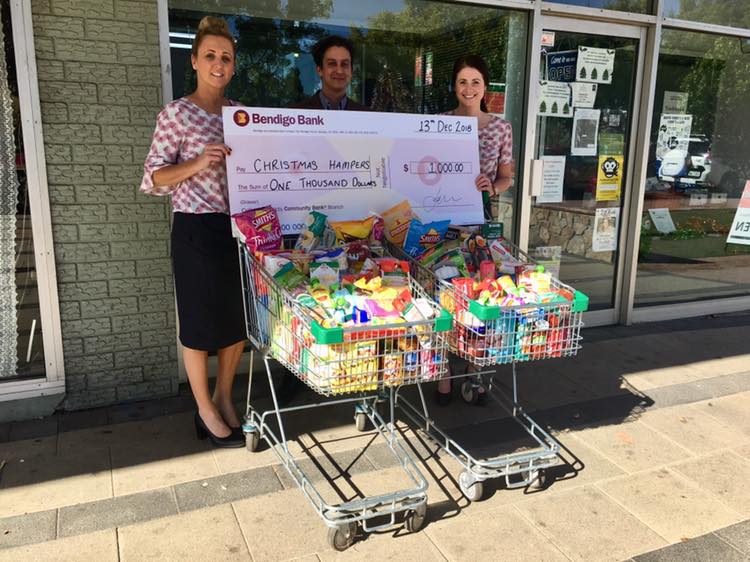 To help spread the Christmas cheer for those less fortunate, the  Collie Community Bank staff have come together to donate two trolley loads of food items!
Each staff member went shopping and donated a number of items to the value of $40.
Along with this, the Collie Community Bank donated $1,000 for the volunteers to use to purchase further items for food hampers for those in need.
Pictured is staff members Kristy and Danelle with Nicholas from Mick Murray's office.