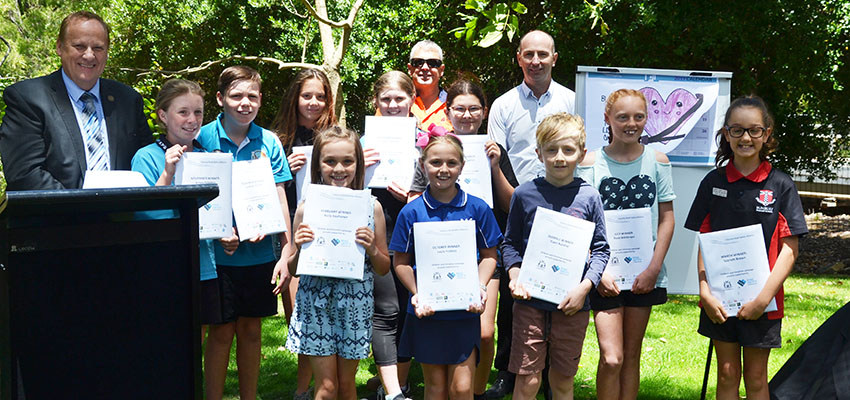 Two Collie-based artists were selected to feature in the Industry Road Safety Alliance's 2019 Road Safety Calendar, unveiled at a Christmas Road Safety Launch held in Harvey this week.
The Industry Road Safety Alliance South West called out to young artists throughout the region to submit artwork that helped to keep road safety on the daily agenda.
Some of these young artists were encouraged to produce work by their parents, and some did artwork as part of their work at school.
There were so many wonderful works of art, with powerful road safety messages from the people in our lives that matter most.
13 artworks were selected to feature in this year's calendar, 1 for each month of the year, and the cover artwork, with consideration given for artistic merit as well as the road safety message.
The winners were presented with their certificates and prizes by Mr Don Punch at the Christmas Road Safety Launch, representing the Hon. Michelle Roberts, Minister for Road Safety.
Alliance Chairperson Micheal Hay said the competition aimed to raise awareness of road safety from an early age.
"The artwork competition and calendar will trigger conversations about road safety in school classrooms, homes and workplaces, helping to influence safe road use," said Mr Hay.
The Children and Christmas campaign was made possible through the support of the Road Safety Commission, the Road Trauma Trust Account and the Minister of Road Safety.
Free calendars and key rings are available from the Shires of Boddington, Collie, Harvey and Dardanup as well as the City of Bunbury.
For more information, visit www.industryroadsafety.com.au.
Free counselling is available for anybody impacted by road trauma. Contact Road Trauma Support WA for more information.