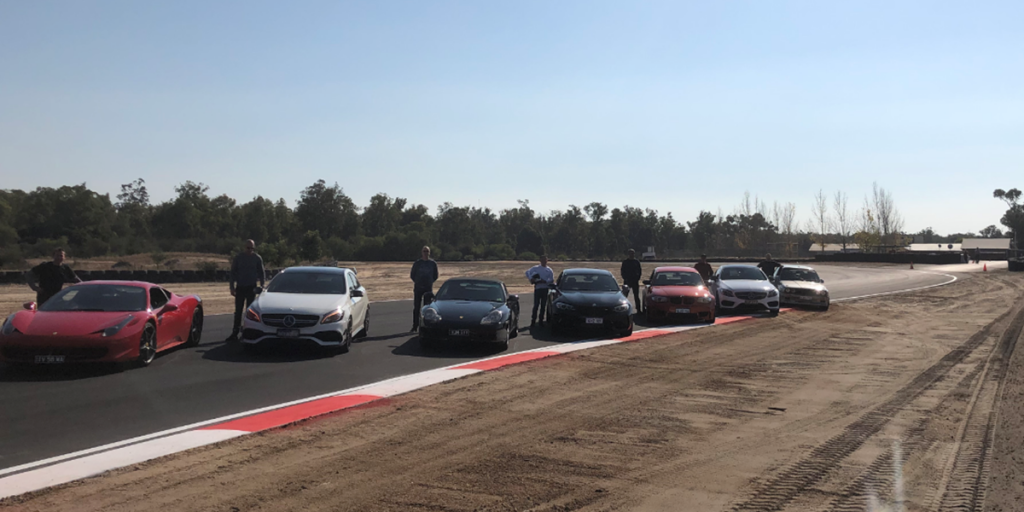 The Collie Motorplex long circuit has finally been given the green light for racing by both the Confederation of Australian Motorsport (CAMS) and Motorcycling Australia (MA).
The racing circuit has recently undergone a track extension, resurfacing and safety improvements with the financial support of Department of Sport and Recreation, Building Better Regions Scheme, the Collie Community Bank branch of the Bendigo Bank, Motoring South West and the Shire of Collie.
This will make the circuit the longest and widest sealed racing circuit in Western Australia at 2.55 kilometres.
"We are really excited to complete this project and the recognise the opportunities it represents for the Collie economy". Shire CEO David Blurton said.
"It is already a popular venue and we expect that the improvements completed and planned will take the facility to the next level in terms of quality of events, competitor and spectator numbers," Mr Blurton added.
The track extension and resurfacing projects cost a combined total of $3.7m and included many hours work by volunteers in constructing 800 metres of triple-tyre wall.
The certification of the long track paves the way for the venue to host the Australian Historic Motorcycle event on 27-30 September 2019.
Federal Member for O'Connor, Rick Wilson said he was proud the Federal Government had supported the track resurfacing with a $770,000 Building Better Regions Grant.
"The Motorplex is a huge asset for Collie in attracting people to town and needs to be supported at all levels." Mr Wilson said.
The local member for Collie-Preston and Minster for Sport and Recreation, Hon Mick Murray MLA reinforced the McGowan Government's commitment to supporting Collie's tourism industry.
"The upgrades to the Motorplex will mean Collie will attract thousands of new visitors into town, who will spend their money at local businesses, helping to drive the local economy.
"I am pleased to deliver on my $314,000 election commitment and look forward to seeing the first official event at the new and improved Motorplex," Mr Murray said.
Shire President Sarah Stanley said the Collie Motorplex track extension was an exciting achievement for all involved.
"The track extension has truly been a collaborative effort from the ground up, with support from all levels of government, generous financial support, and dedicated volunteers working together to make it a reality," Cr Stanley said.
"We're well on our way to establishing the Collie Motorplex as the premier attraction in regional Western Australia for motorsports enthusiasts," she said.