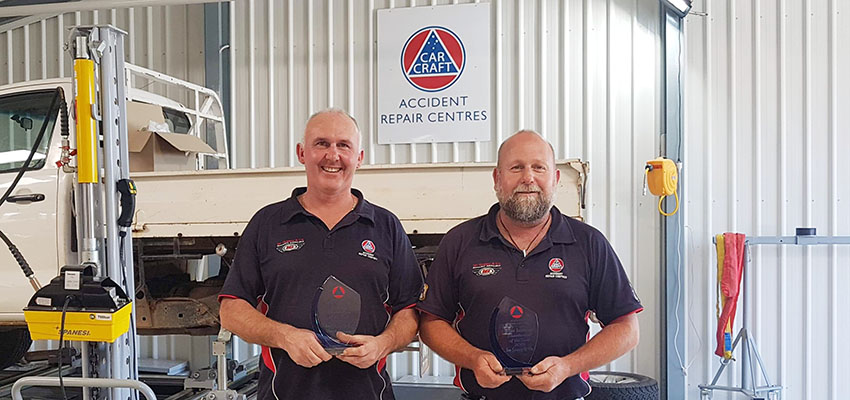 A Collie-based smash repair business has picked up two awards recently at the prestigious Car Craft Awards.
Car Craft is a group of quality smash repairers that are recognised leaders in the smash repair industry.
Every year Car Craft gives awards to approved car craft repairers.
Ian Guppy & Co Smash Repairs was the proud award winners of the Best Country Shareholder of the Year 2018, Most Improved Shareholder of the Year.
Country Shareholder of the Year is voted on by the preferred suppliers of the Car Craft Group and is an acknowledgement of the efficiency and outstanding professionalism of the team at Ian Guppy & Co Smash Repairs, and is also a reflection of the business's ongoing customer focus.
The Most improved Shareholder Award is an internal acknowledgement of the members' increased purchasing from preferred suppliers over the previous year's spend.