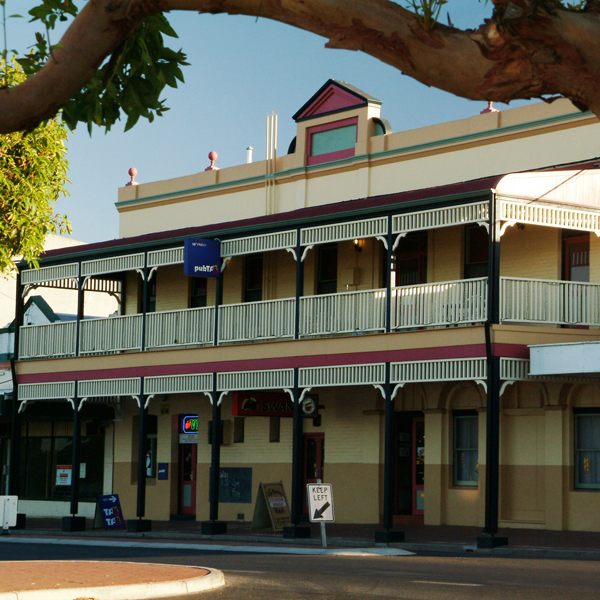 The Vic is open 7 days a week for lunch and Wednesday to Sunday evenings for dinner and with great food on the menu such as the delicious 'Vic Parmy' and two locally brewed CRAFT beers, Brew 42 on tap, the Victoria Hotel is well worth a visit.
RedTale Brew 42 – RedTale is an Irish style red ale made from organic hops. It's a well balanced ale which is moderately hopped. RedTale is a smooth and creamy beer and takes its name from the Red-Tailed Cockatoos found locally.
Bucks Bitter Brew 42 – Bucks Bitter is a pale ale designed to appeal to the palate of the beer lovers used to Australian style lagers. It's light in colour with a simple malt profile, moderately hopped with a combination of different hops including the Australian classic, Pride of Ringwood. Bucks beer is named after the township of Buckingham to the east of Collie, known colloquially as Bucks.
The Victoria Hotel is also an agent for TAB.
Opening hours
Open 7 days a week for lunch. Closed Monday and Tuesday evenings.
LUNCHES Monday -Sunday 12 noon - 2.30pm
DINNER Wednesday - Saturday 6pm - 8.30pm
Location
119 Throssell Street
Website
Phone
9734 1597