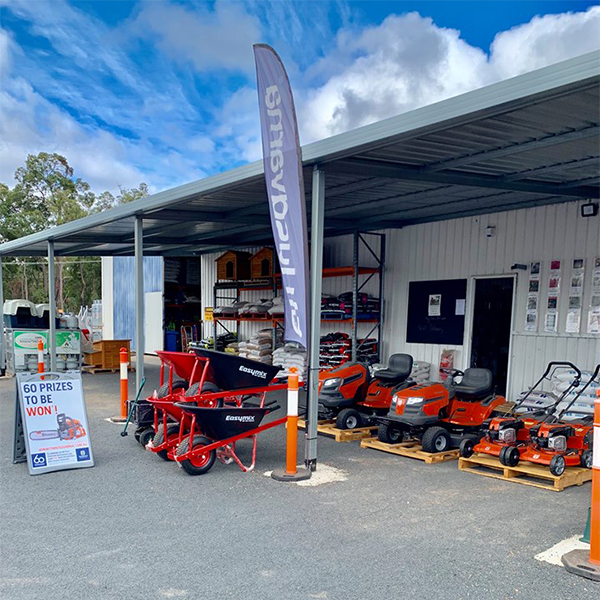 TBS have a huge range of hardware as well as all your farming and rural needs. They stock bulk and loose animal feed and all your animal needs from the small garden 'homestead' to the larger properties. They also have a great range of pet needs.
They supply LPG & Industrial Gases (Elgas & BOC) available for pick up or delivery along with a range of welding and safety equipment, reticulation from the smallest garden through to farming & industrial applications, U-Tow Trailer Hire (Box Trailers, Cage Trailers, Furniture Van & Car Trailer) available at competitive prices.
As one of the oldest businesses in Collie having been in operation for over 60 years they can offer you a wealth of knowledge and experience.
Opening hours
Monday - Friday 8am-5pm
Saturday 8am-12noon
Sunday and Public Holidays closed
Location
2072 Harris River Road (LIA)
Website
Phone
08 9734 1744
Email