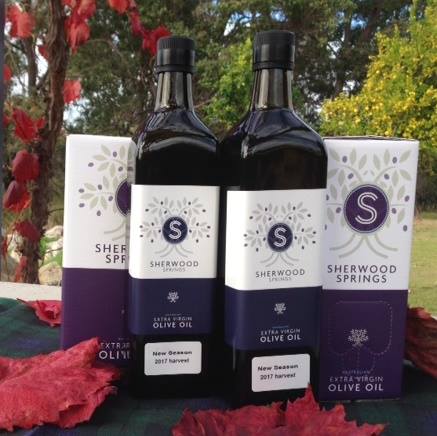 In 2004 Ian and Helen Wildy established Third Pillar olive oil to market the olive oil produced from Sherwood Springs at Mumballup in Western Australia.
Third Pillar has been a successful operation for more than 10 years and Sherwood Springs has supplied more than 50% of the oil sold as Third Pillar. The Sherwood family connection, has prompted them to develop Sherwood Springs olive oil as a brand in its own right.
They have a genuine commitment to quality at every stage of the fruit growing and oil production processes to ensure a truly premium West Australian olive oil – more than "extra virgin" given their standards far exceed existing international requirements .
Third Pillar and Gargano Blend have been consistently awarded medals at reputable olive oil shows since they began exhibiting in 2004  – a testament to the consistent premium quality. Sherwood Springs will continue to produce premium extra virgin olive oil.
Their products can be purchased on their website at www.sherwoodsprings.com.au or in the Collie Visitor Centre.
Location
1750 Collie Preston Road, Mumballup
Website
Email