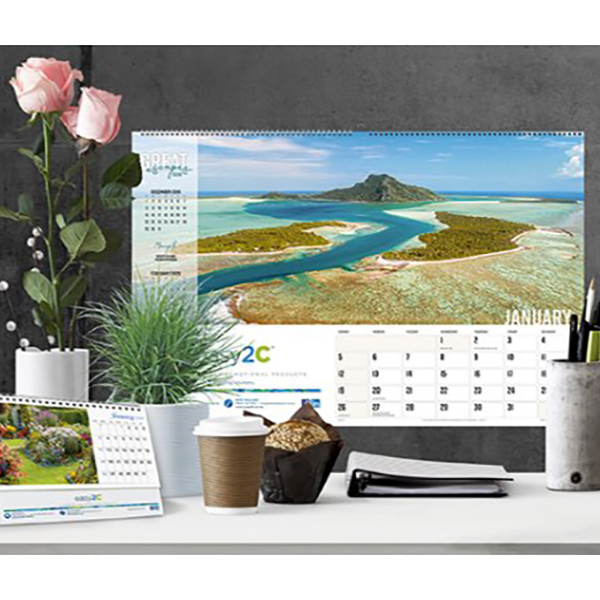 Our company has prospered in the Advertising Calendar industry for more than 80 years as a result
of fresh ideas, innovative design and cutting edge printing technology. Today we are proud to be
positioned as market leaders in our field with top quality products created by a talented
design team and printed on the latest digital and offset presses available.
Our market leading product design delivers stunning imagery, quality finishes and functionality
year after year. This is achieved through great synergy between our in-house design team and
in-house printing and manufacturing team where quality, consistency and attention to detail are king.
We takes pride in the fact that we use environmentally friendly products throughout the entire
manufacturing process. Our environmental policy has been founded upon the principles of
minimising our utilisation of non-renewable resources and maximising recycling opportunities.
We primarily use paper which contains 100% virgin fibre that is Forest Stewardship Council (FSC)
chain custody certified. Where larger offcuts are available, these are stored and distributed
free to local schools and kindergartens. The manufacturing process is Elemental Chlorine Free
and water soluble chemicals are used where possible. All other waste is recycled
and collected by various recycling companies.
From initial concept design through to production, quality control and packing for delivery,
our processes remain 100% in-house granting us the certainty to guarantee quality of the highest level.

"FSC certification provides a credible link between responsible production and consumption of forest products, enabling consumers and businesses to make purchasing decisions that benefit people and the environment as well as providing ongoing business value."
Website
Email